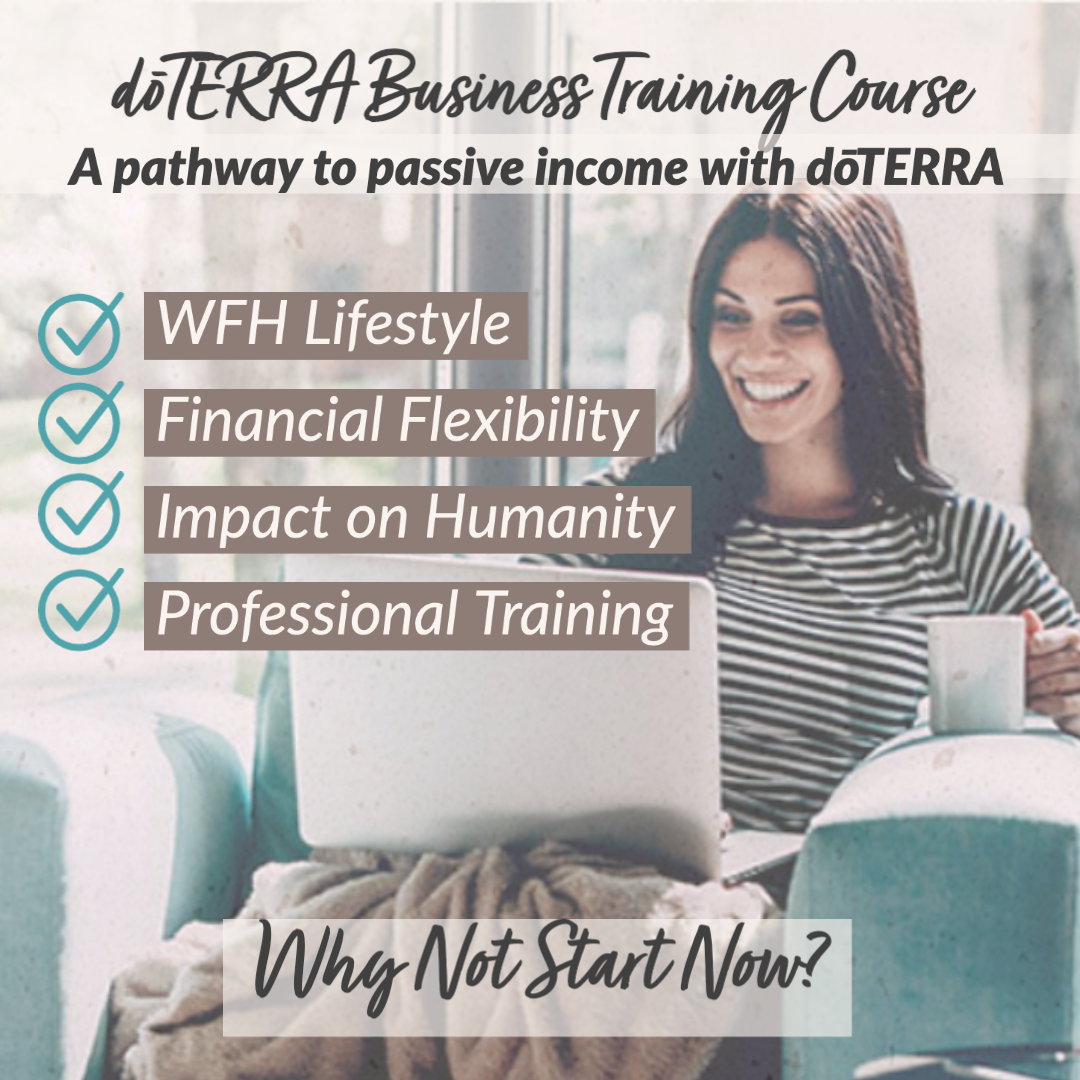 Learning Outcomes:

Embrace the lifestyle of the digital nomad

Work from home, phone, outdoors, remotely, and abroad

Find your way to financial flexibility

Income results vary depending on effort (can result in 6-7 figure earnings)

Discover the potential to earn dōTERRA products for FREE

Improving health (emotional and physical)

Have an impact on humanity at a critical time in history

Sharing the natural solutions lifestyle

Receive professional leadership and entrepreneurial training

Taught by a leading mental health expert and top industry earner

Unlimited mentorship and free education in the health and wellness sector

Thrive in the digital world and be social media savvy Learning Outcomes
This course is designed to teach you the basics about launching your business in a fun and simple way! With carefully selected content, you will learn how to achieve your desired financial goals and rank, while also increasing your confidence in your role as a Wellness Advocate. Whether you are making a career change or simply want to earn extra money, profitable results come from engaging in consistent meaningful effort and repeating the steps outlined in this curriculum. Remember, you are not in this alone. We are here for you and this course is designed to help you along your journey. Partner closely with your team leaders; and, then extend the same help to your builders as they launch their own businesses through this platform.